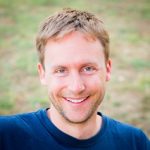 Joe Twyman is one of Britain's best-known political pollsters and frequently provides expert analysis for both the national and international media. He is Head of Political and Social Research at YouGov and was a founding director of the company back in 2000. Prior to leading the Political and Social Research Team, Joe held a variety of senior positions within the company and was responsible for building the company's online research operations. He also spent two and a half years in Baghdad as a director of YouGov's Iraq operation from 2007 to 2010. He has published a number of academic research papers and worked as project director for the previous four British Election Studies.
Course Content:
If you use quantitative research data (or hope to in the future) you always need to make sure that your findings are both significant and meaningful. You need your numbers to count if they are to have impact.
Not all quantitative data are the same, however, and without effective research, the quality of the data, the results and ultimately the findings will suffer.
With a strong emphasis on a combination of formal lectures and daily practical exercises based on real-world examples, this course covers all aspects of the quantitative research process, including survey design, questionnaire development, sample design, data collection, data preparation and data analysis. Particular attention is paid to the presentation and dissemination of results with the aim of maximising impact.
The course specifically highlights where different elements can be refined, where unforeseen problems can occur and where mistakes are often made. The approaches taken and techniques employed to ensure that all stages of the process run smoothly, accurately and efficiently will be explored, along with examples of best practice for gaining attention.
Actual data from the archives of leading research agency YouGov, as well as live surveys, will be used throughout and will cover a wide range of subject matter from voting preferences to musical preferences.
The most successful members of the class will be given the opportunity to ask questions of their own across a number of European countries.
This course is aimed at participants of all levels. Those who have previously studied quantitative methods will find it compliments their existing knowledge, while those new to the subject will find it a useful introduction.
Course Objective:
This course is an excellent way to develop the essential skills needed to conduct and improve your own quantitative research, to critically evaluate external quantitative data and to commission effective quantitative research in the future.
At the same time the course provides a vital link between the theoretical aspects of quantitative research and reality – all with the aim of maximising the impact that research achieves.
Course Prerequisites:
No prior experience of quantitative research is required. Some familiarity with Microsoft Excel, Microsoft Word and Microsoft Powerpoint is recommended, but is not essential.
Suggested Advance Reading:
http://www.guardian.co.uk/commentisfree/2010/oct/16/ben-goldacre-bad-science-daily-mail-cancer
http://www.guardian.co.uk/business/datablog/2010/nov/17/unemployment-and-employment-statistics-socialexclusion
Required reading:
The emphasis for this course is very much on the practical aspects of quantitative research, therefore there are no set texts. However participants may be interested in the following as further reading:
Buckingham, A. and P. Saunders. 2004. The Survey Methods Workbook. Polity Press Limited.
Czaja, R. and J. Blair. 2005. Designing Surveys. Pine Forge Press.
Fowler, F. J., Jr. 1995. Improving Survey Questions. Sage Publications.
Field, A. 2005. Discovering Statistics Using SPSS. Sage Publications.