Application: please email Melanie mels@essex.ac.uk to apply to attend this course.
If you book this intro course with either Z-tree Programming or Small Sample Experimental Data you will receive a £200 discount.
Course Content
Experimental methods is a field of growing importance in the social sciences and policy/impact evaluation. Experiments enable social scientists and applied researchers to draw valid inferences about cause and effect. This 5-day course in experimental methods will cover the design, implementation, and analytical tools required for conducting social science experiments. It will be taught by five prominent scholars of political science and economics from the United States and Europe with extensive experience in designing field, survey, and/or laboratory experiments. Beyond the transfer of skills to conduct experiments, this course aims to support the development of participants' research ideas through discussions with specialists, as well as create a worldwide network of experimentalists among course participants.
Course Objectives
Course participants will have a solid understanding of how experiments are designed, implemented, and analysed to test social science theories and policy programs. Upon completion of the course, participants should be able to formulate research questions that can be answered using experimental methods. Participants should be able to design and execute experiments, as well as analyse and interpret the results. Through interaction with instructors and peers the course will help students develop and strengthen their own research ideas.
SCHEDULE
July 10 & 11, 2017:
Ryan Moore teaches a two-day introductory session on causal inference with a focus on experimental methods. This two-day unit develops the theoretical foundations necessary for an in-depth study of field, survey, and laboratory experiments. It also introduces particularly fruitful areas for research using experimental methods.
July 12, 2017:
Ryan Moore will focus on "field" experiments, which take place in real-world settings. He will draw on his rich expertise in conducting political experiments and field experiments to inform social policy.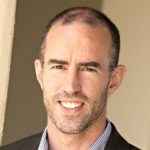 Ryan T. Moore is assistant professor of Government at American University in Washington, DC. He also serves as Senior Social Scientist in the city's governmental research team The Lab @ DC. Professor Moore's research interests center around statistical political methodology, with applications in social policy. Professor Moore is an affiliate of the research network Evidence in Governance and Politics (EGAP) and American University's Center for Congressional and Presidential Studies (CCPS).
July 13, 2017:
Simone Dietrich and Patrick Lown will teach the course unit on survey experiments, which combine experiments' causal power with the generalizability of population-based samples. The course will teach how to design survey instruments with a focus on the experimental vignette. It will also cover survey implementation and teach bout the nuts and bolts of programming survey experiments and analysing data.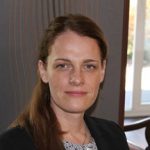 Dietrich is Senior Lecturer of Government and Director of ESSEXLab, the experimental social sciences lab at the University of Essex. In her research, she uses survey experimental methods to study decision-making among public officials and ordinary citizens in developed and developing countries. Her research is published or forthcoming in International Organization, Journal of Politics, International Studies Quarterly, Journal of Experimental Political Science, Review of International Organizations, World Development, and elsewhere. She has conducted fieldwork in the Balkans, Central and South Asia.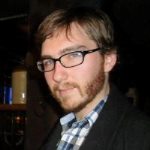 Lown is Research Fellow in the Department of Government and the lab manager for ESSEXLab. His research interests include economic inequality and social mobility, public opinion of social welfare, political participation and collective action, as well as experimental methodology. His work has appeared in American Politics Research, American Journal of Political Science, and British Journal of Political Science.
July 14, 2017:
Friederike Mengel teaches about experiments in a well-controlled laboratory environment. The course will take place in ESSEXLab, the University's state-of-the-art social science experimental lab. Participants will learn about a variety of behavioural games, and the process of designing and implementing lab experiments, including programming tools and subject recruitment.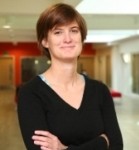 Mengel is Professor of Economics at the University of Essex, Co-editor of the Journal of Economic Behavior and Organization, Associate Editor at the Economic Journal and on the Editorial Board of the Journal of Behavioral and Experimental Economics. Much of her research is on (Evolutionary) Game Theory and Learning with a particular interest in learning across games and categorization as well as models of (bounded) rationality more generally. Another focus of her research is the study of behaviour in social networks and the emergence of social norms. Recently she started to work on repeated games and on the formation of preferences. She uses mostly theory and lab or field experiments as well as occasionally field data or simulations.