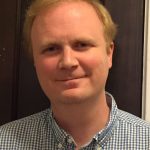 Dr Jason Seawright is an Associate Professor of Political Science at Northwestern University. He is the author of two books, Party-System Collapse: The Roots of Crisis in Peru and Venezuela (Stanford, 2012) and Multi-Method Social Science: Combining Qualitative and Quantitative Tools (Cambridge, 2016). He has also published in Political Analysis, Sociological Methods and Research, the American Journal of Political Science, Perspectives on Politics Comparative Political Studies, among other journals and edited volumes. His research interests include causal inference, mixed-methods research designs, political parties and party systems, populism, and political representation.
Course Content
The course will discuss mixed-method research in the sense of research designs that incorporate quantitative as well as case-study components. It will begin by analyzing epistemological arguments in favour of mixed-method research, as well as obstacles to success in such research. Then it will consider the comparative strengths of qualitative and quantitative modes of analysis. Three broad strategies for mixed-method analysis will be explored: using statistics to select cases for qualitative analysis; designing and implementing case-study research to extend prior quantitative findings; and revising statistical analysis to test, incorporate, or extend case-study insights. Finally, three specific mixed-method designs will be considered in depth: the paired comparison framed by prior regression analysis; the quantitative comparative case study; and experiments nested within case studies. The central methodological challenge of the course is how to manage causal inference using inferential tools with fundamentally different sets of assumptions.
Course Objectives
Participants should expect to develop an increased ability to notice and take advantage of aspects of the theories or hypotheses that they test which are open to consideration using multiple research designs. They will also possess a toolkit of statistical techniques and case-study ideas that facilitate successful multi-method research. These tools and abilities are particularly useful in planning and executing coherent large-scale research projects, such as book-length work in which multiple research components are intended to speak to a common underlying theory or question.
Course Prerequisites
Students should have carried out regression analysis using real social scientific data at least a few times. They should be able to read and interpret the standard regression tables routinely published in social science journals. They should also have read at least some instances of case-study research in the social sciences.
Representative Background Reading
Lieberman, Evan S. 2005. Nested analysis as a mixed-method strategy for comparative research. American Political Science Review 99 (3): 435-52.
Required texts Please note this book will be provided to registered participants on arrival.
Seawright, Jason. Multi-Method Social Science: Combining Qualitative and Quantitative Tools (Cambridge, 2016). ISBN: 978-1107483736