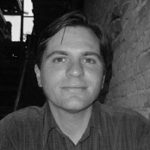 Royce Carroll is Reader in Comparative Politics at the University of Essex. His research focuses on democratic institutions and the role of representation in the policy-making process, particularly legislative politics and the politics of coalitions within and between political parties. His recent research focuses on political parties, the distribution of legislative power and on the spatial analysis of political choices in the measurement of preferences and ideology. He has previously taught at Rice University. Recent relevant publications include.
• Armstrong, D. A., Bakker, R., Carroll, R., Hare, C., Poole, K. T., Rosenthal, H., & others. (2014). Analyzing spatial models of choice and judgment with R. CRC Press. ISBN 9781466517158
• "Recovering a Basic Space from Issue Scales in R" with Keith T. Poole, Jeffrey B. Lewis, James Lo and Howard Rosenthal. 2016 Journal of Statistical Software, 69(1)
• "Using Bayesian Aldrich-McKelvey Scaling to Study Citizens' Ideological Preferences and Perceptions," with David Armstrong, Ryan Bakker, Chris Hare, and Keith T. Poole. 2015. American Journal of Political Science, 59(3)
• "The Structure of Utility in Spatial Models of Voting," with Keith T. Poole, Howard Rosenthal, Jeffrey B. Lewis and James Lo, 2013. American Journal of Political Science, 57(4)
Course Content
This course introduces students to measurement theory and methods of ideal point estimation, item response theory and related scaling techniques. The first part of the course will provide an overview of the foundations of these techniques and introduce students to the most common methods used in political science. The course will demonstrate how to interpret latent dimensions of data via a variety of ideal point estimation and scaling methods using the open-source programming language R. The remainder of the course will discuss a range of work applying these methods to studies of relational and perception data derived from elite behaviour and surveys. The course concludes with discussions of some practical limitations, challenges, and recent advances in the field.
Course Objectives
Students will learn to use various methods to generate relational measures of ideology and preferences and understand the latent dimensional properties of social science data. As these techniques are fundamental parts of numerous recent works in political science in particular, students will be able to better understand and produce this type of research.
Course Prerequisites
The course is designed to be accessible to social science graduate students of all backgrounds. However, students familiar with the R programming environment will find it much easier to adapt to course content and assignments, so it is recommended to complete special preparation in this area. In addition, basic familiarity with general statistics will be assumed.
Required texts – registered participants will be provided with this text on arrival
Armstrong, D. A., Bakker, R., Carroll, R., Hare, C., Poole, K. T., & Rosenthal, H. (2014). Analyzing spatial models of choice and judgment with R. CRC Press.