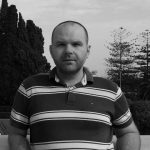 Marius Radean is a Lecturer in the Department of Government at University of Essex. His research falls primarily in the areas of Comparative Politics and International Relations. In particular, it focuses on democratic representation and accountability, legislative parties, democratic survival, and quantitative methodology.
Course Content
This course will cover basic through intermediate game theory as well as the relationship between formal theory and empirical research.
Course Objectives
Students should leave the course with a solid foundation in applied game theory. With supervision, they will be able to incorporate game-theoretic models in their own research. They will also become more informed consumers of formal theory and be better positioned to carry out empirical work that speaks to broader theoretical debates in their areas of substantive interest.
Course Prerequisites
A solid foundation in basic mathematics (particularly algebra) will be helpful, as would some familiarity with calculus. However, there are no other prerequisites. A few sessions will be set aside to cover important mathematical foundations, including algebra and calculus.
Recommended texts
Macartan Humphreys. 2017. Political Games.
Will Moore and David Siegel. 2013. A Mathematics Course for Political and Social Research.
Nolan McCarty and Adam Meirowitz. 2007. Political Game Theory.