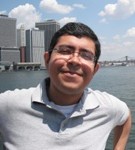 Alejandro Quiroz Flores is Senior Lecturer (Associate Professor) at the Department of Government, University of Essex. He obtained his PhD in Politics at New York University. He specializes in Methodology and Political Economy. His work has appeared at Political Science Research and Methods, the British Journal of Political Science, and International Studies Quarterly, among others. He is the author of Ministerial Survival During Political and Cabinet Change: Foreign Affairs, Diplomacy and War, by Routledge (2016).
Course Content: This course will cover the statistical concepts and techniques that are used to model time. These models are also known as survival or event history models, and we use them to analyze the duration of time until some event happens—the termination of civil wars, the completion of a medical treatment, or the loss of political office, among other events.
The course will be divided into three main sections:
1. Continuous Time Duration Models: We will examine parametric duration models (exponential, Weibull, log-logistic, generalized gamma, etc.) and semi-parametric duration models (Cox model). In addition to seeing how these models are estimated and interpreted, we will also look at various residual-based diagnostic tests.
2. Discrete Time Duration Models: We will look at the connection between discrete time duration models and binary time-series-cross-section models. We will examine various ways to deal with time dependence, on-going events, multiple events, and time varying covariates. Finally, we will take a look at Markov transition models.
3. More Advanced Duration Models: We will examine models dealing with competing risks, split populations, heterogeneity, frailty, and repeated events, as well as dyadic event history models for emulation and machine learning applications to survival analysis.
Course Objectives: The central objective of this course is to learn how to identify, and correctly apply, the statistical techniques appropriate to answering questions relating to time and duration. Students will be able to identify and classify data problems in survival analysis, define the appropriate survival function, distribution function, hazard function, relative hazard, and cumulative hazard, as well as summarize and interpret analyses of survival data using various estimators. By the end of the course, students should be quite adept at programming Stata to estimate and interpret a wide variety of different duration models.
Course Prerequisites: Students should already have some experience with the theory behind Maximum Likelihood Estimation. Some knowledge of basic calculus (differentiation and integration), exponents and logarithms, and Stata code will be helpful.
Background Reading
King, Gary, James Alt, Michael Laver & Nancy Burns. 1990. "A Unified Model of Cabinet Dissolution in Parliamentary Democracies." American Journal of Political Science 34: 847-871.
Diermeier, Daniel and Randy T. Stevenson. 1999. "Cabinet Survival and Competing Risks." American Journal of Political Science 43: 1051-1098.
Box-Steffensmeier, Janet M. & Christopher J. W. Zorn. 2001. "Duration Models and Proportional Hazards in Political Science." American Journal of Political Science 45: 972-988.
Required Text:
Box-Steffensmeier, Janet & Bradford S. Jones. 2004. Event History Modelling: A Guide for Social Scientists. New York: Cambridge University Press. This book will be provided by the Summer School as part of the course material for this course.
Background knowledge required
Statistics
OLS = m
Maximum Likelihood = m
Computer Background
Stata = e
e = elementary, m = moderate, s = strong