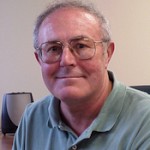 Harold D. Clarke is Ashbel Smith Professor in the School of Economic, Political and Policy Sciences, University of Texas at Dallas, and adjunct Professor, Department of Government, University of Essex. His current research interests focus on the political economy of party support. He has published widely on this topic in journals such as the American Journal of Political Science, American Political Science Review, and British Journal of Political Science. He is chief editor of Electoral Studies. He has been a principal investigator for the 2001, 2005 and 2010 British Election Study (University of Essex and University of Texas at Dallas), the 2011 Political Support in Canada Study, and the 2012 Political Support in America Study. His most recent books are Brexit—Why Britain Voted to Leave the European Union (Cambridge University Press, 2017), Affluence, Austerity and Electoral Change in Britain (Cambridge University Press, 2013), and Austerity and Political Choice in Britain (Palgrave Macmillan, 2015).
Course Content: This applied course focuses on statistical methods for conducting dynamic analyses of economic, political and social data. Several important model classes are considered: ARIMA, ARFIMA, Fractional Error Correction, GARCH and Dynamic Conditional Correlations, Markov Switching, Dynamic Panels for Time Series Cross-Sectional (TSCS) Data, State Space Representations, VAR and Vector Error Correction. Both frequentist and Bayesian approaches to model specification, analysis, and interpretation are discussed. The course will provide working knowledge of major software packages such as Eviews, R, Stata and WinRats to analyze various dynamic models. Students are invited to bring their own data sets for analyses in daily lab sessions.
Course Objectives: The course will benefit anyone who is interested in conducting multivariate dynamic analyses of economic, political, and social processes. The aim is to teach course participants how to undertake and evaluate sophisticated dynamic analyses of economic, political, and social data. Methods considered will be helpful to graduate students and faculty in the social sciences as well as researchers working in the public and private sectors.
Course Prerequisites: Participants should be familiar with applied multiple regression analysis and the standard Windows operating environment. Basic knowledge of a major statistical software package such as Stata is helpful but not required.
Representative Reading:
Asteriou, Dimitrios and Stephen G. Hall. 2011. Applied Econometrics. 2nd ed. London: Palgrave.
Becketti, Sean. 2013. Introduction to Time Series Using Stata. College Station, TX: Stata Press.
Box-Steffensmeier, Janet et al. 2014. Time Series Analysis for the Social Sciences. New York: Cambridge University Press.
Commandeur, Jacques and Siem Jan Koopman. 2007. An Introduction to State Space Time Series Analysis. Oxford: Oxford University Press.
Pfaff, Bernhard. 2006. Analysis of Integrated and Cointegrated Time Series With R. New York Springer.
Background knowledge required
Statistics
OLS = e
Computer Background
Stata = s
e = elementary, m = moderate, s = strong