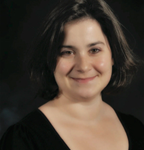 Gina Yannitell Reinhardt is a Senior Lecturer in the Government Department at the University of Essex. She joined the University in 2015 after 10 years in the Bush School of Government and Public Service at Texas A&M University. She studies disaster resilience and international development, and is beginning work a new €5 million project gauging resilience among elderly and isolated populations in the UK and France. She has founded the GLOBAL SOUTH ACADEMIC NETWORK and DISASTER AND EMERGENCY RESEARCH NETWORK to foster collaborative research on resilience and adaptation between scholars and organisations in the developing and developed worlds.
Course Content
The purpose of this course is to provide tools to manage and work with large databases using Stata programming tools. The course is designed for new and intermediate Stata users who want to acquire advanced skills in data management and programming in Stata. The course focuses on skills relevant to social science data analysis.
Course Objectives
Those completing this course should be able to:
1. Perform database management and estimation tasks using Stata.
2. Understand and use Stata programming routines and user-contributed .ado files.
3. Interpret Stata output.
4. Program new commands in Stata, from simple procedural commands to more complex estimation commands.
5. Install and use packages and produce graphics.
Course Prerequisites
This is a course designed for new and intermediate Stata users who have a basic understanding of econometric analysis. Although participants' familiarity with Stata may be introductory, it is expected that participants will be familiar with fundamental statistical concepts and vocabulary such as OLS, heteroskedasticity, and t-tests.
Representative Background Reading
You are expected to have knowledge of descriptive statistics, statistical significance, correlation, and sampling and estimation. An introductory statistics book from your field will cover these issues. One example would be:
Sirkin, R. Mark. Statistics for the social sciences. Sage Publications, 2005.
Required texts
The following text will be provided by the Summer School as part of your course material and
used throughout the course:
Baum, Christopher F. An introduction to Stata programming. Vol. 2. College Station: Stata Press, 2009.
Background knowledge required
Statistics
OLS = s
Maximum Likelihood = e
Computer Background
Stata = e
e = elementary, m = moderate, s = strong