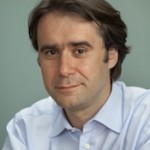 **This course is now fully booked and a waiting list is in operation**
Andrea Rossi is the former Director of the Harvard Measurement and Human Rights Programme at Harvard Kennedy School of Government (USA) and currently works as Head of Social Policy and Research for the United Nations in Mozambique. Previously he was a United Nations officer in Nepal, New York and Research Coordinator at the UNICEF Innocenti Research Center.
He is an economist with a particular focus on development and applied research. He coordinated research projects in Africa, Latin America, Asia and Europe, as well as developing specific research methodologies on children's issues. He has previously worked for the International Labour Organization in the East Africa Area Office, Tanzania where he was in charge of research and statistics. His main areas of interest are applied research methodology; combining qualitative and quantitative methods; applied micro econometrics; and participatory approaches. He has conducted research on human rights, child labour and child trafficking, prostitution, homeless people, undocumented migrants, refugees and displaced people.
Course Content
Focussing on Hard-to-Reach populations, the course provides an introduction to research methods in conducting research, both qualitative and quantitative, on marginal, hidden and excluded population such as children, migrants, refugees and displaced people, sex workers, homeless, victims of conflicts or trafficking, HIV/AIDS, and drug users. Aimed to promote action-oriented research, the course introduces the main theories and research approaches on exclusion and marginalization using different frameworks and techniques. It addresses the dangers associate with the lack of systematic use of solid research methodology, ethics, data collection and analysis in the formulation and evaluation of policies and programs.
Course Objectives
The course aims to enable participants to undertake empirical research with marginal and hidden populations, and seeks to encourage participants to develop methodological strategies for the collection and analysis of such data.
The course will provide tools to address key issues such as the lack of known sampling frame, the difficulties in reaching the target group; the concepts of impact, attribution and contribution; and the political dimension of research findings. The course explores topics such as estimation and sampling techniques; participatory research; evidence-based policy versus policy-based evidence; innovation, crowdsourcing and the use of technology; the art of combining qualitative and quantitative methods; and ethical considerations arising when conducting research with hidden and marginalized populations. It covers quantitative techniques such as adaptive cluster sampling, capture and recapture, RDS (Respondent Driven Sampling), network analysis, as well as participatory research methods.
Course Prerequisites
Basic knowledge in research methods and design. An interest in the topic and some practical research experience, or an acquaintance with applied research, would be helpful.