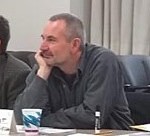 Peter Schmidt is Professor emeritus at the University of Giessen and Humboldt Research Fellow at the Cardinal Wyszynski University Warsaw. His research interests are the foundations and applications of structural equations models, methods for cross-cultural analysis, analysis of panel data, and empirically testing wide versions of rational choice theory like the reasoned action approach. Applications include studies of national identity, inter-ethnic relations, attitudes toward immigration, values and environmental behaviour. He has published several books and many papers on these topics in the Annual Review of Sociology, European Sociological Review, Social Science Research, International Journal of Cross-Cultural Sociology,l Journal for Cross-Cultural Psychology, International Journal of Conflict and Violence Research, Basic and Applied Social Psychology, Journal of Applied Social Psychology,European Journal of Social Psychology, Journal of Social Issues, Methodology, Political Psychology ,Psychological Methods, Public Opinion Quarterly, International Journal of Public Opinion Research, Quality and Quantity, Rationality and Society, Sociological Methods and Research, and Environment and Behaviour.
Course Content
The course shows how a Measurement model and a substantive model can be translated into a structural equation model, and how the model can be estimated and tested with the MPLUS 8 computer program. In the first part, we deal with confirmatory factor analysis (CFA) relating single or multiple indicators to one (CFA) or several latent variables (Simultaneous Confirmatory Factor Analysis and second order confirmatory factor analysis). Different specifications of measurement models are tested via confirmatory factor analysis (CFA) as a special case of a structural equation model (SEM).
Special emphasis is given to the cross cultural analysis of multiple groups (MGCFA) for comparisons within and between societies and over time points(repeated cross-sections) including intercepts of observed variables and latent means. We also deal with the new procedures of alignment and approximate measurement invariance using Bayesian estimation as alternatives to check weak and strict measurement invariance over nations, groups or time points . The second part comprises both the structural model and the measurement model. Topics include recursive vs. non-recursive models for the structural part of the model, Moderation (Interaction effects) and mediation, missing data and the use of formative vs. reflective indicators in MIMIC Models.
Special emphasis is directed toward the use of the multiple-group option, for cross-national comparisons of both the measurement and the structural model. A major focus will be the process of model modification and alternative model testing using adequate fit measures and how to report CFA and SEM results. All examples are based on data from the European Social Survey (ESS) and use the concept of values as operationalized by the Portrait Value Questionnaire developed by Schwartz.
Course Objectives
The objectives of this course are to enable participants to use multiple group confirmatory factor analysis and multiple group structural equation modelling to develop and/or test both measurement models and scales and furthermore causal theories with latent variables especially for comparative survey research and cross cultural comparisons. A further important aim is to familiarize participants with the MPLUS 8 program to handle the most important standard models especially for comparisons within and between societies. The program will be run by syntax. Participants are encouraged to bring their own data as raw data files( see for input specifications of the data e.g. Byrne 2012) and use it for developing their models for a dissertation or publications during the course. There will be consultation hours both by the instructor and the teaching assistants.
Course Prerequisites
Participants are expected to have extensive familiarity with Windows applications, good knowledge of exploratory factor analysis and regression analysis is required. The course is for those, who want to apply CFA and SEM within the next twelve months.
Remedial Reading
T.Brown (2015) Confirmatory Factor Analysis for Applied Research, Paperback, Second edition, Guilford Press
B.Byrne(2012) Structural Equation Modeling with MPLUS, Routledge
R.B.Kline(2016) Principles and Practice of Structural Equation Modeling, Paperback, Fourth edition, Guilford Press
Representative Background Reading
E.Davidov/P.Schmidt/S.Schwartz(2008): Bringing values back in. The adequacy of the European Social Survey to measure values in 20 countries. Public Opinion Quarterly 72,3, 420-445.
E.Davidov/B.Meuleman/J.Billiet/P.Schmidt(2008) Values and the Support for immigration: A Cross Country Comparison, European Sociological Review,24,5,583-599.
E.Davidov/P.Schmidt/J.Billiet and B.Meuleman(April 2018) Cross-Cultural Analysis,: Methods and Applications.
Paperback.Routledge
E.Davidov/B.Meulemann/J.Ciechuch/P.Schmidt/J.Biliet(2014) Measurement Invariance in cross-national research, Annual Review of Sociology, 40, 55-75.
Background knowledge required
Statistics
OLS = s
Maximum Likelihood = e
Computer Background
MPlus = e
e = elementary, m = moderate, s = strong