Please note: This course will be delivered in person at the Colchester campus. Online study is not available for this course.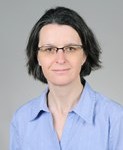 Lea Sgier is a senior lecturer in qualitative methodology at the Political Science Department of the University of Geneva. Her main research areas are gender and politics, old age and dementia policy, and qualitative-interpretive methodologies. She has recently completed a research project on the political participation of institutionalised older people in Switzerland (Leenaards Foundation, 2017-20). Previously she has worked on dementia policy in Switzerland and in an international (comparative) perspective. In addition to the Essex Summer School Social Science Data Analysis, she teaches qualitative methodology and academic writing at a number of summer/winter schools and graduate programmes (ECPR Winter School, WSSR Concordia University Montreal, HKU Postgraduate Summer School, CUSO Doctoral Programmes in Switzerland, etc.) From 2010-17, she was an assistant professor of qualitative methodology at Central European University (CEU) in Budapest, Hungary, and from 2009-2017 she was chief advisor for methodological training of two large scientific cooperation programmes with the Western Balkans and the South Caucasus respectively.
Recent publications: "Discourse analysis in work-life research", in Poggio, B. and Bertolini, S., Handbook of Work-Life Balance, Elsevier (forthcoming). "Qualitative Data Analysis", in Nichols, A. L. and Edlund, J.E., Cambridge Handbook of Research Methods and Statistics for the Social and Behavioral Sciences, Cambridge University Press (forthcoming). " 'On fait encore partie du monde!' Ethnographie de la citoyenneté en institution medico-sociale" (with B. Lucas and M. Meigniez). Tsantsa (Journal of the Swiss Anthropological Association) no. 26, spring 2021.
Course Content
This is a course centred mainly on the analysis of textual data in an interpretive spirit. The main emphasis is on exploring various approaches to qualitative data analysis and interpretation, from thematic analysis and the logic of formalized "coding", to interpretative approaches such as discourse and narrative analysis. We will discuss how each of these methods reveals different aspects of the data and is grounded in different research perspectives. We will review the nature, strengths and limits of various approaches and get acquainted with their practicalities through a series of practical exercises. We will also explore the implications of various types of analysis on the data generation stage, for qualitative interviewing in particular, and reflect upon issues such as appropriate topic guides, interviewing techniques and transcription practices. (This is not a full course on interviewing though, only the aspects directly connected to the data analysis stage will be discussed).
Particular attention will also be given to the writing-up stage of qualitative analysis and its difficulties. Other topics to be addressed are the epistemological foundations of qualitative research, validity and reliability issues, as well as issues of interpretative authority and research ethics.
The course consists of lectures and practical exercises. Participants will be invited to hand in various pieces of data analysis in the course of the two weeks. They will have the opportunity to work on their own data if they wish.
Course Objectives
The aim of this course is to familiarize participants with the practical application of qualitative data analysis, with an emphasis on interpretative methods. At the end of the course, participants will understand the implications of applying various methods to textual and interview data. Ultimately, the goal is to achieve a more sophisticated and critical attitude towards data, the research process and research reports.
This is not an introductory course to qualitative methodology in general, but a doctoral-level course that focuses mostly on (textual) data analysis. It is suitable mainly for two types of participants: participants already engaged in research requiring textual analysis who are moving towards the data analysis stage and need to acquire some analytical tools for this; and participants at earlier stages of their research who wish to gain a general understanding of various approaches to textual analysis.
Course Prerequisites
A general understanding of qualitative research in the social and human sciences (MA level or equivalent).
Participants with little prior knowledge in qualitative research who consider taking this course are advised to contact the instructor before enrolling.
Remedial Reading
Coffey, A. and Atkinson, P. 1996. Making Sense of Qualitative Data. Sage.
Ritchie, J. et al. (eds) 2014. Qualitative Research Practice. A Guide for Social Scienists and Researchers. London: Sage (ch. 1, 10-13).
Miles, M. Huberman, A. M. and Saldaña, J. 2014. Qualitative Data Analysis. A Methods Sourcebook, 3rd edition. Thousand Oaks: Sage (ch. 4, 6, 7).
Representative Background Reading
Butcher, H. K. et al. (2001). Thematic Analysis in the Experience of Making a Decision to Place a Family Member With Alzheimer's Disease in a Special Care Unit. Research in Nursing&Health 24: 470-80.
Tryandafyllidou, A. (2008). Popular Perceptions of Europe and the Nation: the Case of Italy. Nations and Nationalism 14(2): 261-282.
Wetherell, M., Taylor, S. and Yates, S. G. (eds) 2001. Discourse as Data. A Guide for Analysis. London: Sage