Please note: This course will be delivered in person at the Colchester campus. Online study is not available for this course.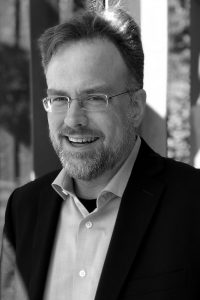 Christopher Adolph is Professor of Political Science and Adjunct Professor of Statistics at the University of Washington, Seattle, where he is also a core faculty member of the Center for Statistics and the Social Sciences. He is the author of Bankers, Bureaucrats, and Central Bank Politics: The Myth of Neutrality (Cambridge University Press), and his research on comparative political economy, health policy and quantitative methods has appeared in American Political Science Review, The Lancet, Nature Medicine, Perspectives on Politics, Political Analysis, Social Science & Medicine, World Development, and other journals.
Course Content
This course provides a survey of regression models for time series (TS) and time series cross-section (TSCS) data, with an emphasis on modeling dynamics and panel structures.  After a review of the theory and estimation of linear regression and maximum likelihood, we will cover the following topics: modeling time series dynamics using trends, ARIMA models, lagged dependent variables, and seasonality; cointegration and error correction models; modeling cross-sectional variation using fixed and random effects in with either many or few time periods; coping with panel heteroskedasticity; and presentation and interpretation of TS and TSCS models.  Time permitting, we will cover advanced topics included in-sample simulation for panel data, multiple imputation for missing data in panel data, and linkages between panel data and hierarchical linear models.
Course Objectives
For many political science subfields, including political economy, international relations, and comparative politics, panel data are ubiquitous, and training in TSCS analysis essential for quantitative research.  Participants will gain an introductory understanding of the theory behind TSCS models and a working understanding of how to estimate, select, and interpret these models.  Emphasis is placed on the development of both conceptual understanding and the ability to apply tools learned in the class using a variety of packages available for the R statistical language.
Course Prerequisites
Students should enter the course with a solid understanding of first year statistics as taught in a standard political science doctoral program, an interest in data with either a time series or time series cross-sectional (panel) data structure, and either exposure to, or willingness to try, the R statistical package. Specifically, students should be familiar with basic data structures and computing, elementary matrix algebra, and the basic theory and application of the linear regression model.
Required texts
This text will be provided by ESS:
Janet M. Box-Steffensmeier, John R. Freeman, Matthew P. Hitt, and Jon C.W. Pevehouse. 2014. Time Series Analysis for the Social Science. Cambridge University Press 
Students unfamiliar with R will benefit from reading this book ahead of the class:
Alain F. Zuur, Elena N. Ieno, and Erik H.W.G. Meesters. 2009. A Beginner's Guide to R. Springer-Verlag.
Background knowledge required
Statistics
OLS = moderate
Computer Background
R = elementary (or willingness to quickly learn)
Maths
Calculus = elementary
Linear regression = moderate