Please note: This course will be taught online only.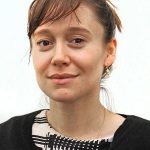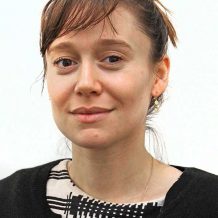 Dr. Alexandra Hartman is an Associate Professor at the Department of Political Science, University College London. She has fieldwork experience in Cote d'Ivoire, Liberia, Myanmar and Jordan. She studies the social origins of violence and how individuals, communities and states construct order, using RCTs, survey experiments, micro-level data, and in-depth field research.
Dr. Florian G. Kern is a Senior Lecturer at the Department of Government, University of Essex. He has fieldwork experience in Kenya, Uganda, Tanzania and Native American reservations. He studies local governance, representation, and development, with a regional focus on Sub-Saharan Africa and indigenous North America. He is interested in issues of research transparency. He uses a variety of approaches, combining applied experimental and qualitative research, case studies, and fieldwork
Course Content
This course introduces participants to the various aspects of field research in the social sciences and prepares participants to subsequently conduct their own fieldwork. The course particularly focuses on the practical issues related to fieldwork using various methodologies. Issues tackled range from research ethics, organising interviews, focus groups, ethnographic work, household surveys, or field experiments, collaboration with local partners, research transparency and data sharing, acquiring research funding, the general logistics of preparing and conducting fieldwork in developing and conflict-affected countries or in more developed countries, etc.
Participants will learn step-by-step how to efficiently incorporate field research into their research agenda and how to navigate the myriad of related challenges when designing and administering their own fieldwork. While we particularly encourage participants to attend who already have concrete ideas of future field research (e.g. for their doctoral research), the course is also open to students and scholars who are interested in employing fieldwork more generally in the future.
Course objectives
Participants will be trained to design, prepare, and run their own field research using their increased awareness of the practical and logistical issues facing early career researchers in the field. Especially for doctoral students planning to incorporate fieldwork in their dissertation work this course will provide essential support. Generally, researchers aiming at employing field research for the first time will benefit from the course training by learning about challenges and opportunities related to field research in the social sciences. While the course content focuses heavily on examples from the instructors' experience in developing countries, the materials will be applicable more generally to any type of fieldwork in various regions of the world.
Course prerequisites:
The course has no particular prerequisites
Required reading
Kern, F. G., & Vossiek, J. (2015). Get organised: the 'Do's' preceding successful field research. European Political Science, 14, 137-148.
Elisabeth Wood. 2008. "Field Research." In Carles Boix and Susan Stokes, eds., The Oxford Handbook of Comparative Politics. Oxford University Press.
Required text – this book will be provided by ESS:
Kapiszewski, D., MacLean, L. M., & Read, B. L. (2015). Field research in political science: practices and principles. Cambridge University Press.
Additional reading
Sriram, C. L., King, J. C., Mertus, J. A., Martin-Ortega, O., & Herman, J. (Eds.). (2009). Surviving field research: Working in violent and difficult situations. Routledge.
Lofland J., Snow, D., Anderson, L. and Lofland, L. (2006). Analyzing Social Settings: A Guide to Qualitative Observation and Analysis. Belmont, CA: Wadsworth
Please note: Recordings will only be available to online students for the length of the course's duration for the purpose of catching up on missed content.