Please note: This course will be taught in hybrid mode. Hybrid delivery of courses will include synchronous live sessions during which on campus and online students will be taught simultaneously.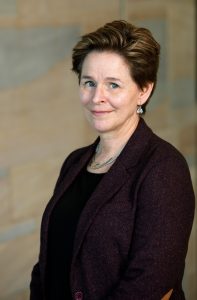 Allyson Benton is a Reader in the Department of Government at the University of Essex. Allyson's research lies within the field of political economy and has been published in a variety of academic journals. She is currently examining the impact of politics (most recently, politicians' career ambition) on subnational fiscal policy as well as the impact of politics (most recently, political speech) on financial markets. Her previous research also included the origins and operation of subnational authoritarian regimes in Latin America. Allyson's research has been enriched by her long time working as a Latin American political risk analyst in the private sector, as well as researching, living, and working in that region. 
Course Content: 
This course introduces participants to basic principles in the design of social science research projects. The course is divided into two parts. During the first week, it covers the design of the theoretical framework for a project, including identifying the research question, relevant literature, argument, and testable hypotheses. During the second week, it covers the design of the empirical strategy for the project, including the selection of cases, empirical data/information, and method of analysis, with a focus on how to justify these choices. At each stage, practical guidance is given for organizing and drafting these discussions. The course finishes with professional issues, like preparing replication materials, responding to feedback, and preparing manuscripts for submission. 
 Course Objectives: 
The main objectives of this course are twofold. The first is to help participants design research projects (such as PhD dissertation essays or academic journal article manuscripts) that can be completed in a realistic amount of time. The second goal is to help participants understand best social scientific practices, and how to show that they have adhered to them, in order to facilitate the publication of their research in venues.  
 Course Prerequisites: 
This is an INTRODUCTORY course aimed at prospective PhD students drafting their research proposals, early PhD students finalizing their research proposals, current PhD students without access to research design courses, and recent PhDs seeking to transform their doctoral research into publishable manuscripts. As such, there are no prerequisites. However, participants should have a research project in mind, with knowledge of prior research, arguments, and empirical analysis in it. Participants may plan to use qualitative and/or quantitative methods in their research.  
 Representative Background Reading: 
 This is an INTRODUCTORY course and participants are not required to have extensive knowledge about research design. However, those wishing to prepare for the course may benefit from: 
 Gerring, John, and Dino Christenson. Applied Social Science Methodology: An Introductory Guide. Cambridge: Cambridge University Press, 2017. doi:10.1017/9781107775558. 
 Kellstedt, Paul M., and Guy D. Whitten. The Fundamentals of Political Science Research. 3rd ed. Cambridge: Cambridge University Press, 2018. doi:10.1017/9781108131704. (Chapters 1-5). 
 Readings from these texts (and others) will be assigned during the course. 
POTENTIAL ESS APPLICANTS ARE TO BE ADVISED THAT RECORDINGS WILL NOT BE MADE AVAILABLE FOR THIS COURSE.