Please note: This course will be taught in hybrid mode. Hybrid delivery of courses will include synchronous live sessions during which on campus and online students will be taught simultaneously.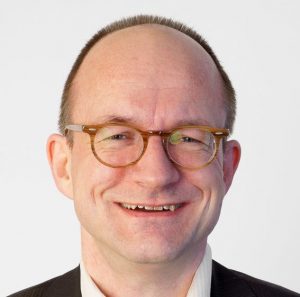 Martin Elff is Professor at Zeppelin University in Friedrichshafen, Germany. He is a political scientist with research interests in political behaviour, comparative politics, and political methodology. His research appeared in various journals including the British Journal of Political Science and Political Analysis. He also published the R packages 'memisc', 'mclogit', and 'munfold' on the 'Comprehensive R Archive Network' (http://cran.r-project.org) as well as a book on Data Management with R: A Guide for Social Scientists with SAGE.
Course content
The course introduces to quantitative social science data analysis using R. It focuses on the practical aspects of data analysis, including the management of social science data. It also shows how patterns within data can be visualised and how statistical models can be illustrated using appropriate diagrams. Consequently, the course cannot introduce basic or advanced statistical concepts, but such concepts are reviewed as appropriate.
As far as possible, the contents of the course will be adapted to the existing statistical knowledge of the participants. However, it covers at least the following topics: (1) basic concepts of data analysis with R; (2) elementary programming techniques in R, (3) data management – working with variables and data frames; (4) summarising data using tables and graphics; (5) linear regression – model construction and interpretation; (6) generalised linear models for categorical responses, counts, and survival times; (7) advanced statistical graphics. In addition to these, a few more topics are optionally covered as time permits, such as principal components and factor analysis; structural equations models; random numbers and Monte Carlo simulations; linear algebra with R and regression in matrix form; multilevel models; advanced programming techniques – depending on participants' interests.
Course objectives
Participants who successfully complete this module will be able to bring their knowledge about statistical concepts and techniques to fruition in practical analyses. They will also know how to prepare data in a way suitable for this purpose, how to explore data with statistical graphics and how to present analysis results by means of tables and diagrams.
Course prerequisites
In order to gain the most from the course, participants ideally have an understanding of what kind of analysis they intend to conduct and require guidance on how to apply the relevant techniques using the open course software R. While the course may become helpful in acquiring new statistical concepts, it cannot teach them. Therefore participants should have a good understanding of linear regression and at least a basic understanding of any other method they want to put into practice with R.
A certain level of "computer literacy" will certainly be helpful. That is, participants should not be afraid of the command-line oriented (as opposed to menu-driven) software and of writing short command scripts. The ability to do this is not a prerequisite, but the motivation to learn it is.
Representative Background Reading
Long, JD, and Teetor, Paul. R Cookbook: Proven Recipes for Data Analysis, Statistics, and Graphics. O'Reilly Media, 2019. ISBN: 9781492040637 – this text will be provided by ESS
Elff, Martin. Data Management in R: A Guide for Social Scientists. SAGE Publications, 2020. ISBN: 9781529736779 – this text will be provided by ESS
Background knowledge required
Statistics
OLS = elementary
Maximum Likelihood = elementary
Maths
Calculus = elementary
Linear Regression = moderate