Please note: This course will be delivered in person at the Colchester campus. Online study is not available for this course.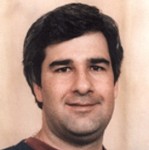 Sebastian Dellepiane Avellaneda is a Senior Lecturer in Public Policy at the University of Strathclyde in Glasgow, where he teaches political economy and research methods. His research interests include governance and development, policy credibility and economic institutions, the new politics of austerity and economic crises, macro models of party competition, and the role of case studies in comparative research.
Course Content
Cases studies continue to constitute a large proportion of work generated in the social sciences. Similarly, case study research is increasingly used as a tool for policy analysis. However, the logic and the comparative merits of this approach are often unappreciated. This course stresses the role of case studies in social science methodology and provides an overview of the principles and practices of case-study analysis.
Course Objectives
The course consists of ten sessions, each composed of lectures, seminar discussions and group based workshops. We will begin by discussing what a case study is and what it is good for. We will then look at research design, confronting the practical problems of crafting theory-driven and policy-relevant case studies. In the following sessions, we will address the critical issue of case selection and evaluate techniques for choosing cases. After that, we will deal with methods of data collection, including tools for combining qualitative and quantitative sources (e.g. triangulation). The reminder of the course will be dedicated to reviewing approaches for establishing causality (e.g. process tracing, counterfactuals, social experiments) and maximising the leverage of small-n comparisons (e.g. increasing observations, nested analysis, analytic narratives). During this course, students will engage with state-of-the-art applications of case studies drawn from a variety of disciplines and discuss the potential contributions of case study methods to their own research projects.
Course Prerequisites
This course assumes a familiarity with a social science discipline and some basic knowledge of qualitative research methods.
Representative Background Reading
Beach and Pedersen (2016), Causal Case Study Methods, University of Michigan Press.
Brady et al. (2008), The Oxford Handbook of Political Methodology, OUP.
Brady and Collier (eds) (2010), Rethinking Social Inquiry (Second edition), Rowman & Littlefield.
Goertz and Mahoney (2012), A Tale of Two Cultures: Qualitative and Quantitative Research in the Social Sciences, Princeton University Press.
Rohlfing (2012), Case studies and Causal Inference, Palgrave.
Sprinz and Wolinsky-Nahmias (eds) (2004), Models, Numbers & Cases, University of Michigan Press
Yin (2013), Case Study Research: Design and methods (Fifth edition), Sage.
Recommended Texts
Gerring, J. 2016. Case Study Research: Principles and practices (Second edition). CUP.
George, A. and Bennett, A. 2005. Case Studies and Theory Development in the Social Sciences. MIT Press.