Please note: This course will be taught in hybrid mode. Hybrid delivery of courses will include synchronous live sessions during which on campus and online students will be taught simultaneously.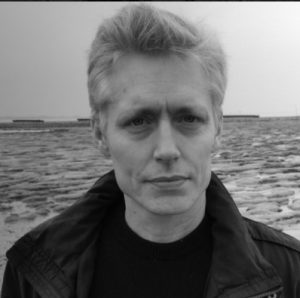 Jason Glynos teaches political theory at the Department of Government, University of Essex. He has published widely in the areas of poststructuralist political theory and Lacanian psychoanalysis, focusing on theories of ideology, democracy, and freedom, and the philosophy and methodology of social science. He is co-author with David Howarth of Logics of Critical Explanation in Social and Political Theory (Routledge), co-editor with Yannis Stavrakakis of Politics and the Unconscious (Special Issue of Subjectivity, 2010), and co-editor of Discourse Theory: Ways Forward (Special Issue of Language and Politics, 2021).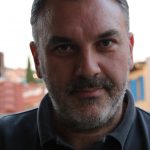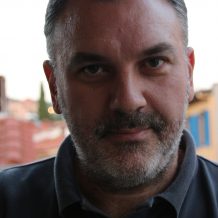 Yannis Stavrakakis is professor of political discourse analysis at the Aristotle University of Thessaloniki. His research focuses primarily on contemporary political theory (with emphasis on psychoanalytic and poststructuralist approaches) and on the analysis of ideology and discourse in late modern societies (with emphasis on populism, environmentalism, post-democracy and the role of artistic practices). He was one of the founding co-conveners of the Populism Specialist Group of the Political Studies Association (UK) and since 2014 he is directing the POPULISMUS Observatory: www.populismus.gr He has published numerous books and articles on psychoanalysis, political theory and populism. For more details, see: https://auth.academia.edu/YannisStavrakakis
Module Content
A central claim of discourse theory is that meaning, subjectivity, and agency are constructed within relational structures that are shaped and re-shaped through political struggle. This course introduces the basic concepts of poststructuralist discourse theory, understood as a distinctive, qualitative approach to critical empirical research. The course situates this approach in relation to competing approaches to social and political analysis that take discourse and meaning seriously, and contextualises it also in relation to key debates in the philosophy of natural and social science. The main aim of the course, however, is to address the challenging question of 'applying' discourse theory to empirical phenomena in the name of understanding, explanation, and critique. Drawing inspiration from poststructuralism and psychoanalysis, it serves as a forum to discuss research strategies that are consonant with the field of discourse theory, and outlines conceptual frameworks that can be employed in the analysis of concrete discourses and practices. A range of concepts and themes are examined with particular reference to the work of thinkers such as Ernesto Laclau, Chantal Mouffe, Antonio Gramsci, Michel Foucault, and Slavoj Žižek. Such concepts and themes are considered from the point of view of methodology and research strategy, and include discourse and practice, hegemony and antagonism, politics and dislocation, performativity and subjectivity, fantasy and ideology, democracy and populism. It uses empirical cases to illustrate broad methodological and theoretical points, from general considerations regarding qualitative methods appropriate to poststructuralist discourse theory, to more focused considerations of rhetorical, ethnographic, participatory, and psycho-social dimensions of research, including the place and role of the analyst in the process of research. The illustrations draw on organizational and media practices, policy discourses, populist movements, and more besides. As part of this course participants are invited to present and thematise their own research topics and proposals.
Discussion of Participant's Research Projects
Participants are encouraged to submit a short 1,500 word outline of their own research interests and projects, and the sorts of challenges being faced, methodological or otherwise. Outlines should be emailed to both the course instructors Jason Glynos (ljglyn@essex.ac.uk) and Yannis Stavrakakis (yanstavr@yahoo.co.uk) at least one week before the start of the course, so that they can be built into the programme. Time is allocated at the end of each week for collective discussion of participant research topics and proposals.
Course Aims & Objectives
Participants will become familiar with the basic assumptions, concepts and logics of poststructuralist discourse theory, exploring their implications for conducting social and political analysis and analysing policy discourses. At the end of the course, participants will:
• be conversant with major literatures and debates in the field of discourse analysis;
• have acquired a solid grounding in poststructuralist discourse theory and its application to social andpolitical analysis and critique;
• be well-grounded in theoretical and methodological issues arising in this field;
• be familiar with key dimensions of critical empirical research relevant to the design of a research strategy in this field;
• finish with a keen sense of the critical role that discourse plays both in theory and in social and political practice.
Module Prerequisites
No specialised background knowledge is presupposed in this course but it would be helpful if participants have some familiarity with basic social science theory.
Key Texts
Although a reading pack will be made available, participants may find it helpful to have access to copies of the following texts, which cover key issues addressed in the course: Howarth, D. (2000) Discourse. Open University Press; Glynos, J. and Howarth, D. (2007) Logics of Critical Explanation in Social and Political Theory. Routledge; Stavrakakis, Y. (1999) Lacan and the Political. Routledge; Laclau, E. (2005) On Populist Reason. Verso; Stavrakakis, Y. (ed.) (2020) The Routledge Handbook of Psychoanalytic Political Theory. Routledge.
Representative Background Reading:
Torfing, J. (1999) New Theories of Discourse: Laclau, Mouffe, and Žižek, Oxford: Blackwell.
Glynos, J., Howarth, D., Norval, A., and Speed, E. (2009) 'Discourse Analysis: Varieties and Methods', ESRC National Centre for Research Methods, NCRM/014, http://eprints.ncrm.ac.uk/796/1/discourse_analysis_NCRM_014.pdf
Laclau, E. (1993) 'Discourse' in Goodin, Robert A., and Philip Pettit (eds) A Companion to Contemporary Political Philosophy, Oxford: Blackwell, pp. 431-437.
Laclau, E., and Mouffe, C. (1987) 'Post-Marxism without Apologies', New Left Review 166, pp. 79-106.
Žižek, S. (1989) The Sublime Object of Ideology, London: Verso.
Howarth, D., A.J. Norval and Y. Stavrakakis (200) Discourse Theory and Political Analysis, Manchester: Manchester University Press.
Laclau, E., & C. Mouffe [1985](2001) Hegemony and Socialist Strategy, London: Verso, 2nd Edition.
Laclau, E. (1990) New Reflections on the Revolution of Our Time, London: Verso.
Stavrakakis, Y. (2007) The Lacanian Left, Albany: SUNY Press.
POTENTIAL ESS APPLICANTS ARE TO BE ADVISED THAT RECORDINGS WILL NOT BE MADE AVAILABLE FOR THIS COURSE.