Application Procedure, Fees and Terms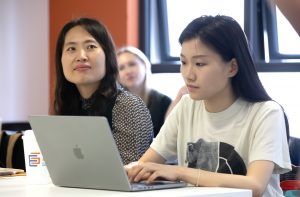 Course Fees
Information on course fees can be found on our fee schedule. Fees differ by length of course and there is a discounted fee for participants from academic institutions and non-profit organisations.
Application Procedure            
Applicants should complete the on-line application. We will continue to take applications until notice of application closure is posted. We strongly recommend early applications as courses can fill up quickly and many will become unavailable by May. All applicants also need to check our website for up-to-date information on course availability.
Essex postgraduate students must apply via Proficio in addition to the application form.
Full course fee payment must be received by the date provided to you with your invoice.
Please contact essexsummerschoolssda@essex.ac.uk in the summer school office with all queries.
Making Your Payment
Upon confirmation of being offered a place, the Summer School office will send applicants an invoice for the amount due within two weeks. Full payment must then be paid by the date provided to you with your invoice. Places on courses cannot be guaranteed if payment has not been received in full by this date.
There are two options for payment: on-line payment or bank transfer:
Online Payment.
Payments can be made online at http://www.essex.ac.uk/online_shop/summerschool/. The University bank will accept Visa, Mastercard, and Eurocard.
To access this payment facility, enter your participant/Invoice number and you will be directed through the payment process. Your participant/invoice number is the last four numbers of the number in bold on the right top side of your invoice e.g. DL01400_2024 (4 digits) simply type these last 4 numbers into the box.
Bank Transfer:
Please be aware that this form of payment can incur extra charges both in the country of payment and again in the UK. A direct bank transfer can be made to the University of Essex at Lloyds Bank. Please ensure that the name of the participant is used as a reference and included in all correspondence.
Bank Details:
Lloyds TSB, University of Essex Branch
Reference: "ESS/DL01400"
Account Holder: University of Essex
Account Number: 01182625
Sort Code: 30-92-16
BIC LOYDGB21115
IBAN GB02LOYD30921601182625
Cancellation and Refund Policies
– Cancellations made prior to 1st June 2023: A full refund minus an administrative charge of £50.00.
– Cancellations made between 1st June and 1st July 2023: A fifty percent charge or refund of fifty percent.
– Cancellations made after 1st July 2023: No refund to be made.
– Registered participants on courses cancelled by the Essex Summer School in Social Science Data Analysis will be entitled to claim a full refund.
– Registered participants with unsuccessful visa attempts will be entitled to claim a full refund.
– Extenuating circumstances will be considered at the organiser's discretion.