Methodology is the cornerstone of research in the social sciences. Social science data analysis aims at testing theories and allowing researchers to make correct and reliable inferences. The Essex Summer School in Social Science data analysis offers an MA in Social Science Data Analysis that allows students to acquire a broad range of relevant research methods in the social sciences and to master their own research at the highest level of proficiency. The MA covers all aspects of modern social science data analysis.
The MA is only available for students via Summer School courses. To receive a Masters in Social Science Data Analysis students must pass 4 exams and complete a supervised MA dissertation within a period of 3 years. At least 2 of the courses have to be 'advanced' level and at least 3 of the courses have to be either 'intermediate' or 'advanced.' No more than one course may be introductory. Two single course exams that have been passed in two years before enrolment in the degree programme can be counted towards the MA.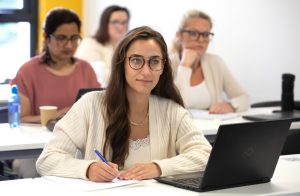 To enrol in the MA in SSDA, students should first enrol and complete at least one course with the single course exam. In order to ensure that they are counted, courses should be chosen based on the MA requirements described below. After marks are received for the first course(s), you may apply to begin your MA with a start date based on your earliest counted course, with three years allowed for completion. Upon acceptance, MA students will begin their timeline for completing the remaining courses, obtaining a supervisor, and completing the dissertation. For additional questions, see this list of Frequently Asked Questions  and e-mail esumsda@essex.ac.uk for more information.
This MA consists of completing 4 courses subject to the following:
a) a minimum of two advanced courses offered by the Summer School
b) a maximum of one introductory course offered by the Summer School
c) a supervised MA dissertation.
Please see the appendix for which courses qualify for each category. All courses require a single course exam. The pass mark is 50. The MA dissertation will be in the format of a publishable article. The Summer School will provide a supervisor.
For students registering in this academic year (first eligible course taken in the summer of 2023), the total tuition fee for the MA will be £9200. This includes 4 courses with exams, MA dissertation supervision by email and video conferencing (e.g., Skype), as well as one additional free course upon request and subject to availability.