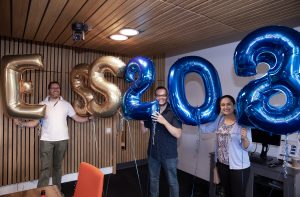 Essex Summer School Privacy Policy: 
The Essex Summer School in Social Science Data Analysis Privacy Policy can be found here
Is there a limit to the number of courses I can take?
Participants can attend a maximum of one morning course and one afternoon course per session. The only exception to this is if you are interested in applying for courses 1I and 3N which run for 35 hours (all day) over the course of one week. During each session there is a supplementary Mathematics course (scheduled 08.15 to 09.45) students can take free of charge, as well as our Introduction to R course which takes place on the Sunday before each new session commences. (Fee incurred.) 
When do I need to pay my tuition and accommodation fees?
On receipt of the application, the ESS office will send applicants an invoice for the amount due. Full payment must be made by the date stated on your invoice. Places on courses cannot be guaranteed if payment has not been received by this date.
Course fee cancellation policy:
– Cancellations made prior to 1st June 2023: A full refund minus an administrative charge of £50.00.
– Cancellations made between 1st June and 1st July 2023: A fifty percent charge or refund of fifty percent.
– Cancellations made after 1st July 2023: No refund to be made.
– Registered participants on courses cancelled by the Essex Summer School in Social Science Data Analysis will be entitled to claim a full refund.
– Registered participants with unsuccessful visa attempts will be entitled to claim a full refund.
– Extenuating circumstances will be considered at the organiser's discretion.
Accommodation fee cancellation policy: 
Refunds for accommodation bookings will not be offered under any circumstances for cancellations made after 1 July 2023. Please note: This includes unsuccessful visa attempts. If you are still awaiting the outcome of a visa application close to this date, we would advise you contact the ESS office as soon as possible to cancel your accommodation. We can then assist with re-booking you a room once your plans are confirmed.
When is the deadline for applications?
Many courses fill up early so it is essential to apply as soon as possible in order to be counted for your course.
Can I gain credits for taking a course?
Courses are not automatically examined but provision can be made to take a Single Course Exam in most courses (taught both in-person and online) at a cost of £100.00. Exams can only be booked and paid for up until the first day of the course. When enrolling, please note the following:
15 ECTS credits awarded by the University of Essex can be earnt by taking the exam for a two-week, 35 hour course.
7.5 ECTS credits awarded by the University of Essex can be earnt by taking the exam for a one-week, 17.5 hour course.
If a course is fully booked can I be placed on a waiting list?
Courses operate with space limits. Registration for a particular course is on a first-come basis. Registrants beyond the maximum number of participants will be put on a waiting list and informed if a place becomes available.
I have already registered for the summer school but I would like to change my course selection, what should I do?
Changing courses is possible until three weeks before the course takes place. However, changing courses is possible only if space permits. Please email the ESS office for further information.
Will I automatically receive a certificate of attendance?
All participants will be supplied with a certificate of attendance, which will be emailed to them after the session completes.
I am taking a hybrid course and would like to change my mode of study. Is this possible?
At the point of application for ESS hybrid courses, we ask you to specify how you intend to study: either in-person or online. This helps inform our planning. However we do understand that plans change. If you need to change the mode by which you intend to study, you are required to provide this in writing to the ESS office by no later than 1 May 2023 who will consider your request.
If a course is running in-person, will there be the option to follow online?
No, for in-person courses, students are required to attend classes from the Colchester campus. For these courses, it will not be possible to follow remotely.
I'm taking a course in-person. Do I need to bring my laptop with me?
ESS encourages all students to bring their own laptops with them when studying with us. Please be aware that some courses require the use of your own laptop in order to participate. Where applicable, this information is clearly stated on the course's information page.
I'm studying online. Will class recordings be made available?
Unless otherwise noted, live online class meetings will be recorded and made available to enrolled students during and for a limited period after the course concludes. If instructors are not allowing recording, this will be indicated on the course page on the website. Please check individual course pages for details and take this into consideration when applying.
How do I know if I am entitled to the Academic Partner Rate mentioned on the ESS application form?
Applicants entitled to the Academic Partner Rate include:
ESS's partners
Affiliates of institutions which are members of the Yerun Group
Applicants based in ODA countries
Applicants who are applying as part of a pre-agreed bulk enrolment. For further information, please contact the ESS office.
I've noticed that the University of Essex has a gym on campus. Is it possible to sign up during my time studying with ESS?
Closer to the time of your course's commencement, yes, it will be possible to become a temporary member of the gym on campus.
ESS participant membership costs will be as follows:
Gold membership one week: £9.99
Gold membership two weeks: £18
Please see here for details as to what a gold membership provides.
For information regarding facilities, please see here.
Further details to follow closer to ESS's start date!