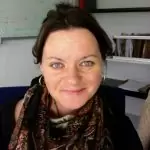 Nicole Rae Baerg, Ph.D. is a Senior Lecturer at the University of Essex, Government Department. Previously, she was an Assistant Professor at the University of Mannheim (2014 – 2016) and a research intern at the Federal Reserve Bank of Atlanta (2008 – 2013). She is also the author of  Crafting Consensus: Why Central Bankers Change their Speech and How Speech Changes the Economy published by Oxford University Press (2020). She is a political economist working with political textual analysis, monetary and financial politics, and fiscal policy.
Course Content
The course surveys methods for systematically extracting quantitative information from text for social scientific purposes, starting with classical content analysis and dictionary-based methods, to classification methods, and state-of-the-art scaling methods and topic models for estimating quantities from text using statistical techniques. The course lays a theoretical foundation for text analysis but mainly takes a very practical and applied approach, so that students learn how to apply these methods in actual research.
The common focus across all methods is that they can be reduced to a three-step process: first, identifying texts and units of texts for analysis; second, extracting from the texts quantitatively measured features—such as coded content categories, word counts, word types, dictionary counts, or parts of speech—and converting these into quantitative matrix; and third, using quantitative or statistical methods to analyse this matrix in order to generate inferences about the texts or their authors. The course systematically surveys these methods in a logical progression, with a very practical hands-on approach where each technique will be applied in lab sessions using appropriate software, on real texts.
Course Objectives
The course is also designed to cover many fundamental issues in quantitative text analysis such as inter-coder agreement, reliability, validation, accuracy, and precision. It focuses on methods of converting texts into quantitative matrixes of features, and then analysing those features using statistical methods. The course briefly covers the qualitative technique of human coding and annotation (classical content analysis), but the main focus is on more automated approaches. These automated approaches include dictionary construction and application, classification and machine learning, scaling models, and topic models.
Course Prerequisites
Students in this course should have prior knowledge in the following areas:
1) An understanding of probability and statistics at the level of an intermediate postgraduate social science course. Understanding of regression analysis is presumed. Some basic understanding of maximum likelihood would be useful. This course is not heavily mathematical or statistical but students without the prerequisite level of quantitative experience will find the second week (in particular) difficult to follow.
2) Basic familiarity with the R statistical language. The lab sessions will be designed to use R coupled with a customized R library designed by Ken Benoit. This is in development and available from http://github.com/kbenoit/quanteda.
Representative Background Reading
James, G., Witten, D., & Hastie, T. (2014). An Introduction to Statistical Learning: With Appli-
cations in R. Taylor and Francis
Background knowledge required
Statistics
OLS = moderate
Maximum Likelihood = moderate
Computer Background
R = elementary