Please note: This course will be taught in hybrid mode. Hybrid delivery of courses will include synchronous live sessions during which on campus and online students will be taught simultaneously.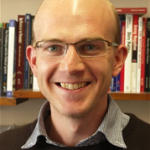 Rob Johns is a Professor in Politics in the Department of Government at the University of Essex. Rob's research is in the fields of public opinion, political psychology and questionnaire design. He has run a number of major survey projects and published numerous books and articles based on analyses of public opinion data. Current research explores the connections between mental health and political attitudes, the drivers of support for Scottish independence, and the value that citizens attach to truth in politics.
Course Content
This course provides an introduction to statistics for social science data analysis. We begin with key concepts – means, deviations, distributions, confidence intervals, and so on – and then move on to the core statistical methods, covering crosstabulation, t-tests, analysis of variance, correlation, and various forms of regression. There is a particular emphasis on analysis of survey data, including survey experiments – however, this remains primarily a course in statistical analysis rather than issues in survey methodology (like sampling or questionnaire design). The methods covered will be demonstrated using the computer package SPSS and a variety of example datasets.  However, students are welcome to use other software and they can also bring their own datasets on which to practise the different methods.
Course Objectives
Participants will become adept in using a wide range of statistical methods for analysing survey data.  These methods are widely used by both academic and professional researchers in a wide range of fields: political science, sociology, psychology, health sciences, sports science, marketing, and so on.  Participants will also acquire a good working knowledge of SPSS, the most commonly used package among survey researchers, although support will be given for those wishing to use other software.  In addition to boosting participants' current skills, this course also serves as a springboard for the study of more advanced statistical methods – many of which are available in later sessions at the Summer School.
Course Prerequisites
This is an INTRODUCTORY course.  Participants are not required or assumed to have anything more than basic mathematics. There will also be a full introduction to SPSS, the computer program that we will use.
Representative Background Reading
Since this is an introductory course, participants are not required to do any prior reading.  However, those a bit nervous about confronting statistics may benefit from a quick look at the gentle introduction provided by:
Salkind, N. J. and Frey, B. B., 2019. Statistics for People Who (Think They) Hate Statistics (7th edn.), Thousand Oaks, CA: Sage.