Please note: This course will be delivered in person at the Colchester campus only. Online study is not available for this course.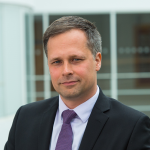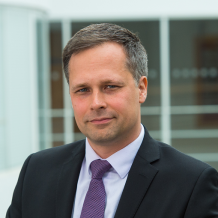 Filip Agneessens is an Associate Professor at the Department of Sociology and Social Research, University of Trento. He has published on a diversity of topics related to social networks, including measures of centrality, statistical models, ego- networks and social support, two-mode networks, negative ties, multilevel networks and issues related to data collection. He has also applied social network analysis to understand the antecedents and consequences of interactions among employees, and in particular within teams. Together with Martin Everett, he was a guest editor for a special issue on "Advances in Two-mode Social Network Analysis" in the journal Social Networks, and together with Nick Harrigan and Joe Labianca he guest-edited a special issue on "'Negative and Signed Tie Networks"'. He has taught numerous introductory and advanced social network courses and workshops over the last 15 years. Together with Steve Borgatti, Martin Everett and Jeff Johnson he co-authored the book "Analyzing Social Networks with R" (Sage, 2022).
Course Content
This course will provide a practical, but comprehensive introduction to the analysis of social networks. Social network analysis takes the view that social research should not solely focus on the individual unit of analysis, but rather emphasises that researchers should also incorporate the social relations (networks) that connect these individual units (actors). For example, we might be interested in friendship among schoolchildren, trust among employees, collaboration among NGOs, exchanges of resources among companies, or conflict among nations.
The course focuses on the description and visualisation of social network data using social network packages in R, although most exercises can also be performed with UCINET. We will concentrate on uncovering structural properties of the network (e.g. density, homophily, and clustering), as well as on how to identify important persons in a network (e.g. degree centrality, structural holes, …). We will also pay attention to the detection of subgroups and deal with basic hypothesis testing for social network analysis. Throughout the course some classic theories that focus on network processes (e.g. related to homophily, centrality measures, structural holes, Granovetter's strength of weak ties and small worlds) will be discussed.
Course Objectives
Participants will obtain a thorough understanding of the main theories and (basic) methods of social network analysis. Having taken this module, students should be able to design and carry out a social network research studies, as well as be able to interpret network analyses in a consultancy setting.
Course Pre-requisites
Participants need to be familiar with basic mathematical notation provided in an elementary introductory statistics module (e.g. know when to reject a null hypothesis and be able to read a regression output). Emphasis is on understanding and interpretative methods, not on the underlying mathematics. Participants should also be comfortable learning new menu-driven software of complexity, such as Microsoft Excel.
Representative Background Reading
Scott, J. 2000. Social Network Analysis. Newbury Park CA, Sage.

Required Reading – this text will be provided by ESS:
Borgatti, S. P., Everett, M. G., Johnson, J. C., & Agneessens, F. (2022). Analyzing Social Networks Using R. SAGE.
Background knowledge required
Maths
Calculus – elementary
POTENTIAL ESS APPLICANTS ARE TO BE ADVISED THAT RECORDINGS WILL NOT BE MADE AVAILABLE FOR THIS COURSE.
For participation in this course, students are required to bring with them their own laptops.